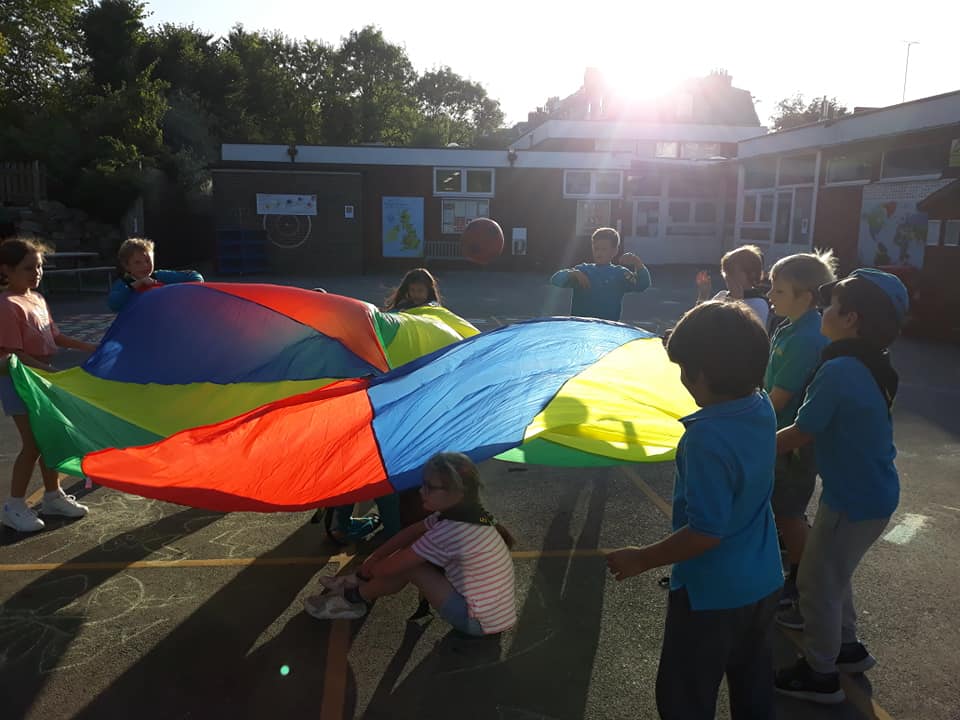 Below are two reviews of our Scout's Summer Camp to the New Forest. Two amazing writers, thank you.
Sonny's review of our Summer Camp to the New Forest (and a bit about Scouts in general too):
Whats up fellow peoples. T'is me, the great lord Sonny. Today I shalt be blogging about the scoutable activities. We hath recently been on a very enjoyable camping trip, full of mud, pain, but also custard creams. On the second day of camping, our patrol, decided to go hiking. 10 minutes into the walk, and we were doing well. Mud was at thigh level, bottle attachments were lost, and bags were soaked, so we weren't feeling too helpful. One of our teammates even considered giving up entirely. But we pushed on, and made it to the legendary Van of Ice Cream. Once there, we were interrupted by a horse, who screamed at one of the leaders and bit my cup in half. Fun. After we made it back, we decided that was enough moving for one day.
Another interesting event was when we went to Bournemouth for the day. We were "asked" to do a scavenger hunt around Bournemouth. One of the tasks was to find someone with the same birthday as one of our group members. One of the groups found their birthday with the first person we asked, whereas we, being the geniuses that we are, decided to look at gravestones, before realizing we were looking at the death days rather than birthdays. We eventually found a match, despite the challenge taking up at least half an hour. Fun! Afterwards, to relax, we ended up going into an arcade and spending our hard-earned cash, given to us by our parents. I won many games of mariokart and guitar hero, but lost my mothers bag, which has been in the family for years. I also lost my charger. And my book. So I would say the losses evened out.
Not all of Scouts is trips though. Some of it is being forced to join a Zoom session (COVID). One memorable evening, we were asked to create Scottish biscuits or cakes. Most people made shortbread, because apparently that's Scottish: The more you know. I decided to look up an online vanilla biscuit recipe, and made tiny little cross shapes in them with my fingers, to make them look like the Scottish flag. At least it was original. I didn't win, but I tried. We also did lots of quizzes, with some interesting questions. I'd probably repeat some if I remembered any. Plot twist: I didn't.
For my final Scouting anecdote, I would like to bring attention to the final in scout activity of the term: the great water fight of St Pauls Primary School. We decided that, for the last day of the year, we would all shoot each other senseless with water guns and pistols. Violence is only condoned when it involves water. Was it particularly hot? No. We just decided to do it because… why not. After taking out my revenge on everyone for being dry (which didn't last) I walked home, soaking wet, preparing for another term of Scouts.
The End. Of the blog thing. Which I just wrote. Probably not by the time you're reading this however.
Anna's review of our Summer Camp to the New Forest: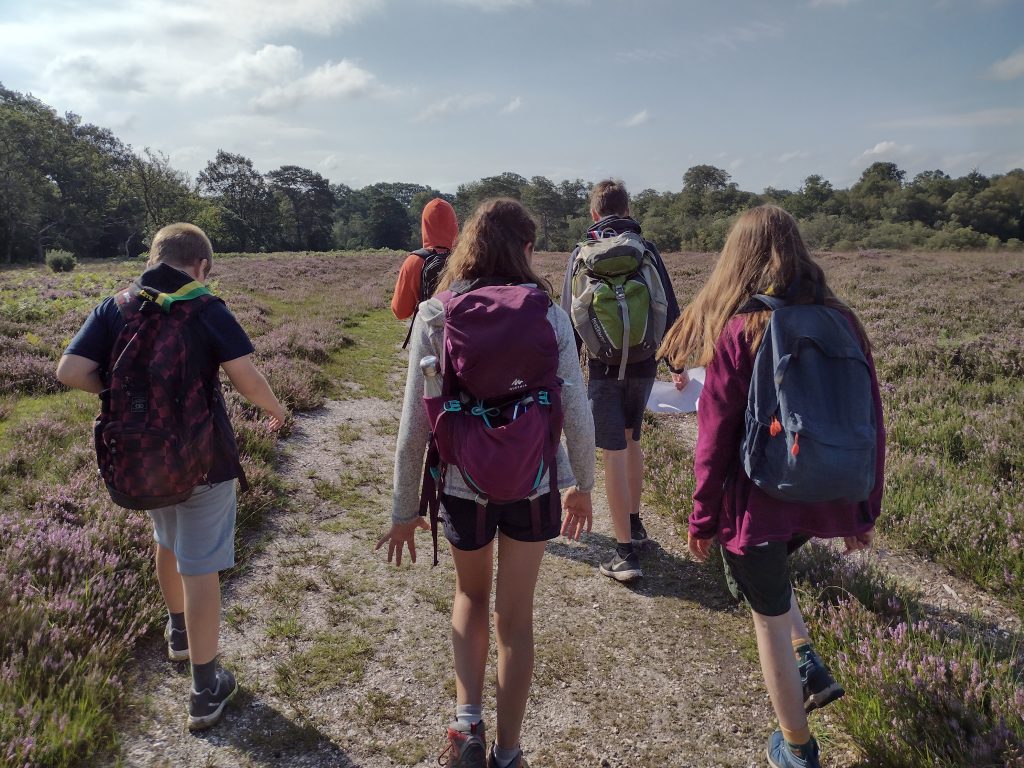 Hi! I am by no means a new member of 12th Hampstead scouts, but most of the time I have spent there has been online due to COVID-19. Going to camp was a new experience for me, and it was very much an extraordinary one.
Everything we did was super fun, but one of the highlights was our trip to Bournemouth on the third day! In the morning, we packed our bags and got on the train to Bournemouth, where we split off into teams for an extremely interesting scavenger hunt around the town. After all that walking, we had our packed lunches while chilling on the beach, before setting off to play a long game of mini golf. Finally we split off into groups again to do some fun activities of our choice: my group went to the arcade, before having ice cream. I have never been to an arcade before, and I must admit that all the lights and sounds were a bit overwhelming. Despite this, I just loved the chance to have a bit of free time to hang out with some of the new friends I had made. Finally, we met up again at the train station, and headed back to the camp for dinner and a campfire. Campfires have always been one of my favourite things about camping, and this time was no different. It is always lovely to have a moment of quiet after a long day, and for me there are few things that help me find that peace more than nature: the steady flicker of the fire and the sunset streaming down through the trees.
I'm going to finish this by saying how fun camp has been and how much I love being a part of 12th Hampstead Scouts, and I hope everyone else enjoyed it as much as I did.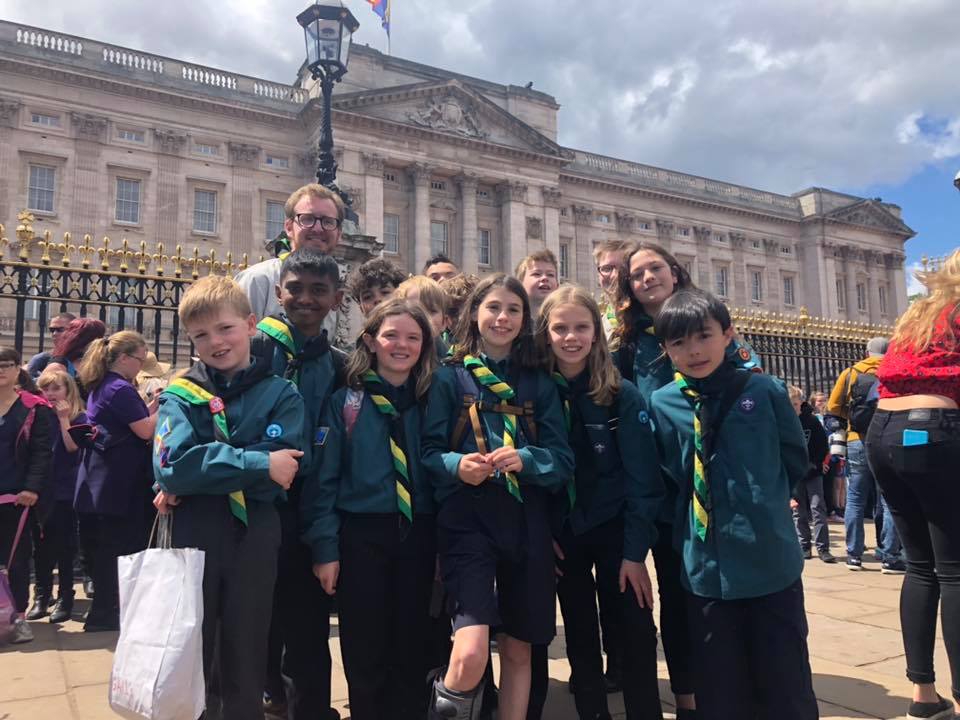 13th June: William's Scouting Memories
Hello! My name is William, I am 12 years old, and am going to tell you why 12th Hampstead Scouts is the best:
Firstly I really enjoy doing activities like whittling, where we make our own wood "sculptures" and roasting marshmallows over the fire on camps.
Secondly I really enjoy the camps that 12th Hampstead hosts; not just do we do hikes and caving for challenge badges, but 12th Hampstead host trips to, e.g. Chessington World of Adventures which was AMAZING. We also got to attend Trooping the Colour and stood on parade by Horseguards in our uniforms in front of the Queen.
Finally the leaders at 12th Hampstead are really nice and ready to help you if need assistance, and are really fun to be with. Next week we are going Kayaking!
8th June: Alice's Scouting Memories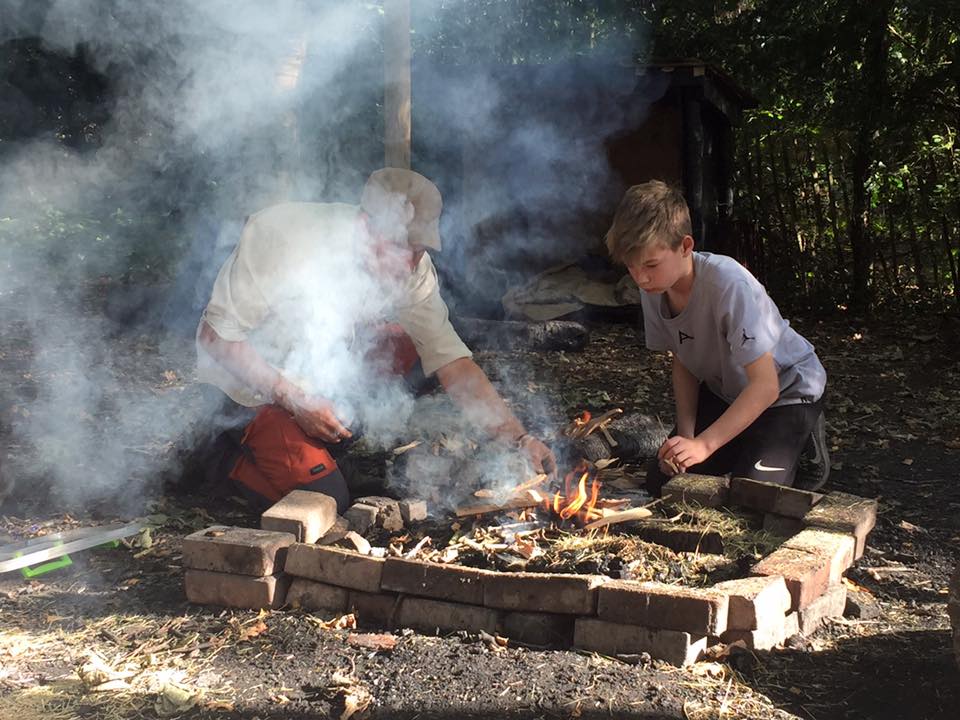 Over the next few weeks some of our Scouts will be writing our blog posts so that they can share their favourite Scouting memories and what Scouting means to them. This is Alice's story:
Hi! I have been a proud member of 12th Hampstead scouts for three years now and I am going to be talking to you about my favourite scouting memories both online and in person.
One of my favourite online scouting memories is when we did a Scottish themed cooking night, and for some crazy reason I decided to make shortbread, little did I know that it takes a lot longer than 45 minutes (our time limit) and that I didn't actually like shortbread. Despite this, it was still a really fun experience.
Another great experience was a survival camp I attended in May 2019, this was really fun because we got to put up tents in the rain, and build bonfires and do loads of activities you wouldn't be able to do anywhere else but scouts! And my final favourite scouting memory would have to be when Tom (a leader) taught us all knife safety and how to whittle and make useful tools from wood and sticks.
---
5th June 2021
Some of the Beavers and Parents joined in with Biodiversity Week and helped Energy Garden to record the different species of plants, trees and insects at their Brondesbury Park community garden. It was a lovely day out in the sun and getting to know other members of our community! We spotted lots, from bumble bees (they even have a bee hive in the garden) and ladybirds to plum trees and sticky weeds (which we learnt you can eat).
A huge part of Scouting is being in nature, so it was a great opportunity to learn more about the world around us. And even better that we managed to help the local community too!
---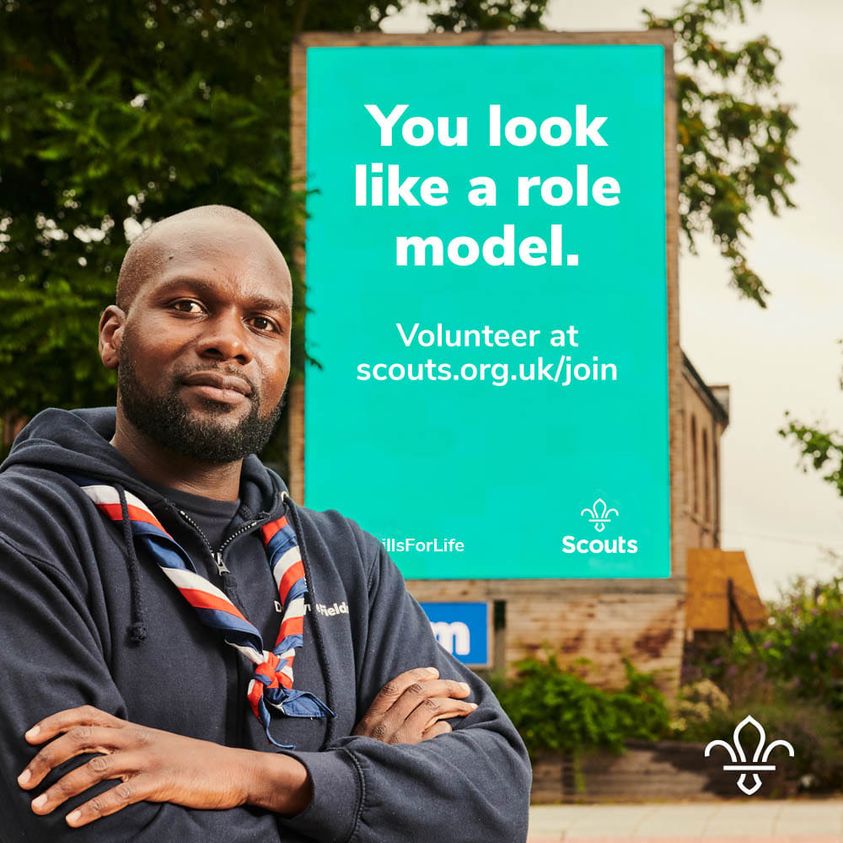 18th May 2021
12th Hampstead need you more than ever before.
Many of our leaders are moving on from 12th to study at university, take up new jobs or new Scouting roles. They are all planning to stay in touch and will support us when they can on weekend events, but we need new adults to support, lead and inspire for our weekly meetings.
If you're looking to give something back, or take on a new challenge. Or you might know someone else who would enjoy it. Or any 18+ who needs a CV boost or developing leadership skills.
If you don't want other young people missing out on these amazing opportunities (that are equally as fun for adults too!).
Please get in touch, contact us here. Even committing to 1 week a month will really help.
Why not come along one week soon, just to give it a go.
---
11th April 2021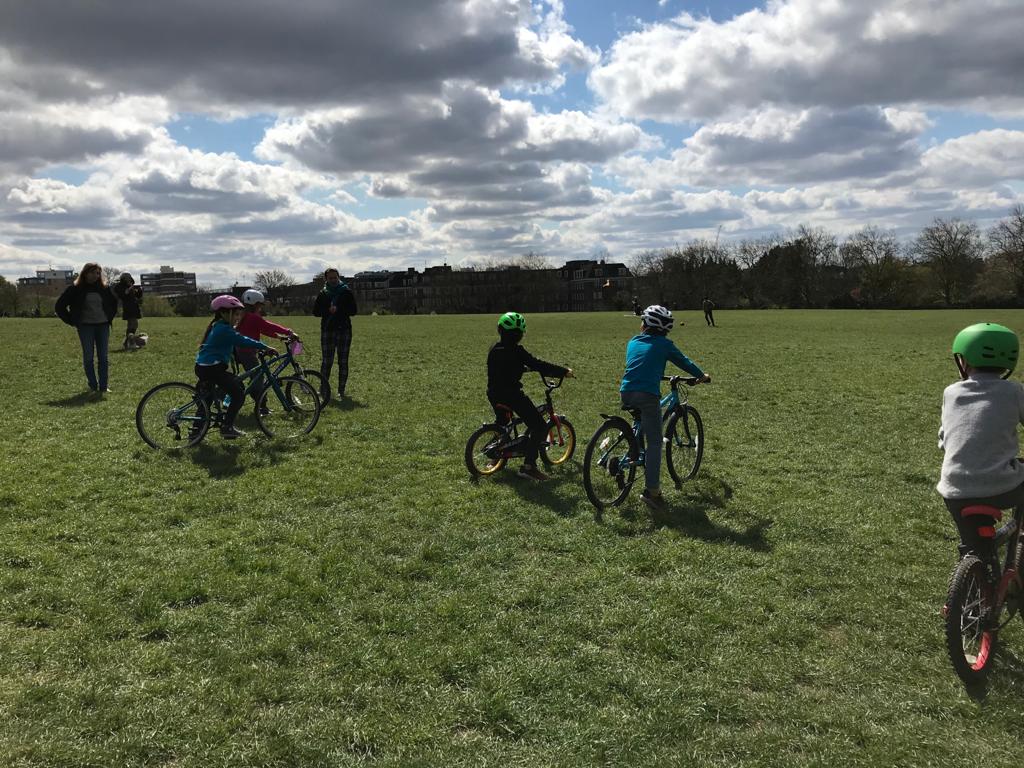 Our Beavers and Cubs returned to face-to-face Scouting today for some family challenges and games! Beavers completed their Cyclist badges and competed in some mini-Olympics races while the Cubs families went head to head in a Primrose Hill orienteering challenge which saw them testing their map skills, putting up tents, pretending to be camels and more.
It was an amazing day to get everyone back together and see some familiar faces, we're looking forward to meeting our new members at the start of next term.
---
4th April 2021
12th Hampstead have had a busy last few months with online meetings, it hasn't been normal but it has still been fun! We've had virtual camps, cooking/baking challenges, guest speakers and lots of Kahoot quizzes.
Beavers, Cubs and Scouts have learnt new skills over Lockdown, but we are now really looking forward to getting back to face-to-face meetings after the Easter holidays. We're going to dive straight back in: welcoming many new members who joined us throughout Lockdown.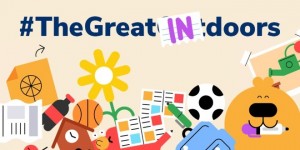 Not only can we use this Blog to keep you up to date with what we are getting up to on weeknights and camps, but we are also going to be handing the controls over to some of our young people so they can give their own thoughts on Scouting.
Stay tuned. 12th will return soon.